Take a self catering holiday in a Bedfordshire holiday cottage at any time of year and enjoy an appealing range of days out in tone of England's Home Counties. It's far enough from London to find proper countryside, but still near enough for day trips to the city via one of the many excellent rail links. Visit the great ducal home of the Duke of Bedford at Woburn Abbey, where you'll find plenty of activities for all the family. Go for a stroll and a pub lunch in one of Bedfordshire's many attractive sleepy little villages such as Olney, where an annual Pancake Day race is run or Stewkley, whose church, St. Michael's, is still mostly of Norman architecture. Although not necessarily considered a tourist destination, Milton Keynes offers an excellent theatre, great concerts, top sporting events and the intriguing Bletchley Park Museum, the top secret home of World War II code breakers and a fascinating experience for young and old to enjoy.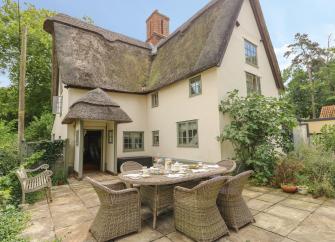 A blend of 17th-century vicarage house, World War II water tower, and 21st-century additions, Church Cottage and Water Tower makes a wonderful holiday home in the small village of Melchbourne, Bedfordshire, a pet-friendly cottage featuring five bedrooms, indoor swimming pool, hot tub, and Tower gym.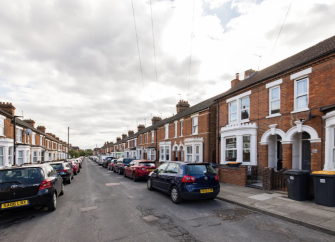 Living Daylights is a sophisticated cottage situated in an ideal location in Bedford, Bedfordshire. The contemporary terrace lies close to the highlights of Bedford and offers a generous, sun-trap terrace, open-plan design, natural light and stylish furnishings, plush bedding and guaranteed comfort.