Malvern Hills Holiday Cottages. Photo credit: Beesoni Lodge
Find My Favourite Holiday Cottages on The Malverns
Malvern Hills holiday cottages are surrounded by some of England's most beautiful landscapes. This unspoiled range of hills encompasses parts of Worcestershire, Herefordshire and Gloucestershire. The hills run from north to south for eight miles between Malvern and the village of Colwall and are a paradise for horse riding, water sports, climbing and wildlife watching. The Malvern Hills are famous for their scenic walks and spectacular views of the English countryside. You can make out the Severn Valley, Welsh Mountains, Cotswolds, Bristol Channel, and Worcester, Gloucester and Hereford cathedrals from the highest summit. The routes to Wynds Point, Swinyard Point, Worcestershire Beacon and North Hill offer breathtaking views across as many as 11 counties.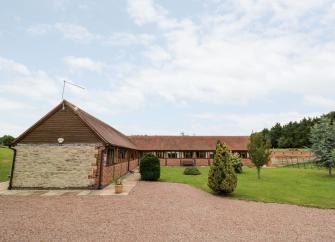 Beesoni Lodge is a delightfully-converted barn which exudes charm and treats groups to a four-bedroom property with contemporary fittings. The large rural holiday cottage lies at the foot of the Malvern Hills in Hill End and is ideal for pets, wildlife enthusiasts and those wishing to explore Worcestershire.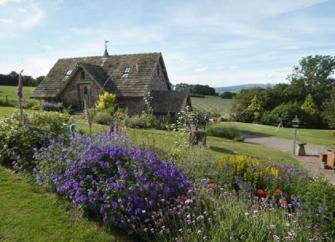 The Coach House near the small market town of Tenbury Hills, Worcestershire, is a beautiful studio conversion nestled in the northwest corner of the Malvern Hills, a romantic cottage boasting an open plan living area, flower garden with bothy, and a private deck offering stunning views.