The Tarka Trail in North Devon
Tarka the Otter is a fictional character whose adventures around North Devon's Rivers Taw and Torridge are described in a novel by Henry Williamson – Tarka the Otter: His Joyful Water-Life and Death in the Country of the Two Rivers. The Tarka Trail explores a few of the journeys taken by this much-loved character. From Exmoor to Meeth, it passes through deep, wooded valleys and swathes of farmland, and along the banks of sweeping estuaries and sandy shores. The Tarka Trail is one of the country's longest traffic-free walking and cycling paths, making it perfect for visitors who want to discover the mudflats, salt marshes, rivers, coast, combes and meadows of North Devon.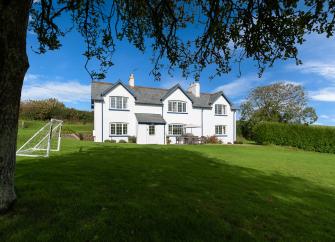 Braunton Farmhouse is a 5 bedroom farmhouse, recently refurbished to a very high standard. The North Devon house is perfectly situated on the hill above Braunton and within a few miles of Georgeham, Croyde and amazing, award-winning, beaches at Putsborough and Woolacombe Bay. Pets welcome.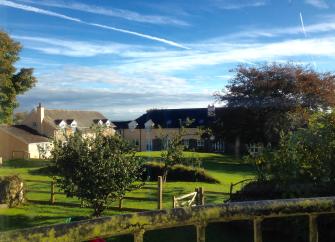 Hen Cottage is a delightful rural cottage surrounded by beautiful grounds and boasts wonderful rural views of Little Torrington and the North Devon countryside. The charming cottage offers a heated swimming pool, games room, an open fire and a successful blend of modernity and tradition.