The Scottish Islands primarily consist of the four main island groups: Shetlands, Orkney and the Hebrides (Inner and Outer). Many of the holiday cottages are converted (and lovingly restored) crofts. There are literally thousands of smaller islands all around this area, only some of which are inhabited. Not all are sea-based, as the huge Lochs also play host to many small islands.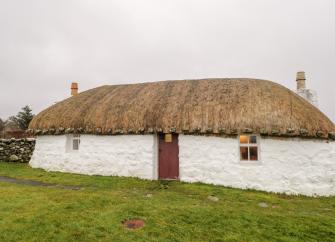 Beaton's Croft is a truly unique romantic getaway. The A-listed rural cottage is listed under the National Trust for Scotland and occupies a secluded corner of Kilmuir on the Isle of Skye. With a thatched roof and whitewashed walls, plus an open fire, the croft exudes character and enjoys views.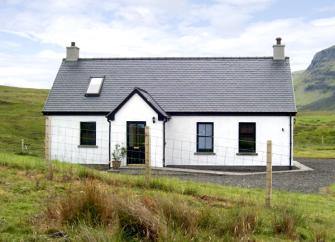 A remote Scottish holiday cottage found on the Trotternish Peninsula in the far north of the Isle of Skye in the Inner Hebrides, Ridge End Cottage in the isolated township of Conista promises a memorable holiday for groups of up to six looking to relax in cosy and comfortable rural accommodation.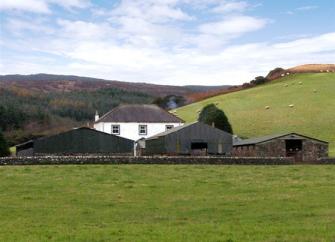 Homestone Farmhouse is a large and traditional, stone-built farmhouse, on a 250-acre working farm, in an idyllic, secluded rural location, 5 miles from Campbeltown, on the Kintyre Peninsula. This child friendly farmhouse in Scotland sleeps 11 in 5 bedrooms. Pets welcome.