Rectory Cottage Near Market Harborough in Northamptonshire
Find My Favourite Holiday Cottages in Nothamptonshire
Rent a stunning holiday cottage in Northamptonshire and make it a base to explore this county full of history. Northamptonshire has a definitive place in English history - at Naseby, where the Civil War battle resulting in the defeat of Charles the First brought about Oliver Cromwell's Commonwealth. Culture lovers will be spoilt for choice with evenings out at the Royal and Derngate in Northampton, The Castle Theatre in Wellingborough or The Core, a world-class arts venue in Corby. Discover churches and stately homes dating back to the 7th century.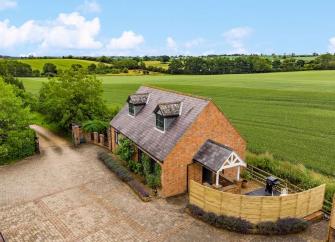 Rectory Cottage is a gorgeous romantic cottage surrounded by lush green fields near Clipston in Northamptonshire. The eco-friendly holiday cottage sits on 14 acres of farmland. It boasts beautiful grounds, outdoor dining areas, wonderful views, and a chic open-plan interior with natural light and high-end décor.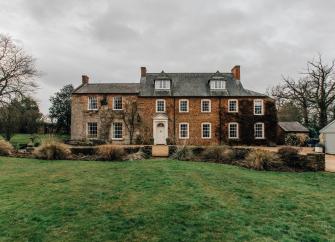 Old Rectory is a large cottage in Maidford in Northamptonshire. Boasting a swimming pool and games room, the pet-friendly luxury cottage is a gift for groups and families. Spacious grounds invite entertaining, and the interior promises pleasant interior design surprises and a log fire.