Find My Favourite Holiday Cottages in Hertfordshire
For a holiday that allows you complete freedom to do as you like when you like, rent a Hertfordshire holiday cottage for a weekend retreat or romantic escape and explore this lovely county at your leisure. Hertfordshire is a gently rolling county in the shadow of the Chilterns, a pastoral area of 4,000 acres of commons and woodland. Follow the course of the River Lee, running through 23 miles of the Lee Valley Park, from Ware all the way to London's East End, partaking in its recreations along the way.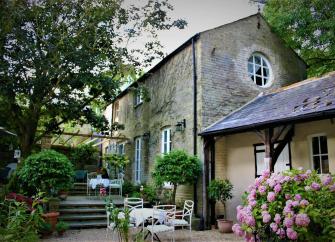 Picture This is a luxurious rural cottage set on the grounds of Pembroke Farm near Slip End in Hertfordshire. The idyllic setting ensures relaxation & the manicured gardens are a delightful space to dine & unwind. The farmhouse-style kitchen typifies the successful blend of tradition and modernity.