GLADWINS FARMHOUSE - LUXURY HOLIDAY COTTAGE IN SUFFOLK
Find My Favourite Holiday Cottages in Constable Country
Enjoy peaceful and relaxing self-catering holidays in Constable Country. The term is primarily associated with the countryside of East Anglia portrayed in paintings by renowned British landscape artist John Constable, particularly the area surrounding the River Stour in Suffolk and Essex. Born in the Suffolk village of East Bergholt, the works of the early 19th-century artist John Constable have become famous the world over. View holiday cottages in the charming rural corner of Suffolk, depicted in many of his famous paintings such as Flatford Mill, The Hay Wain and Dedham Vale. Explore Constable Country in Suffolk by water, boarding or renting a boat at locations on the River Stour. Much of the scenery is much as it appeared to Constable. Bridge Cottage now houses a John Constable exhibition. Dedham Vale is easily explored on foot via several specially created Dedham Walks.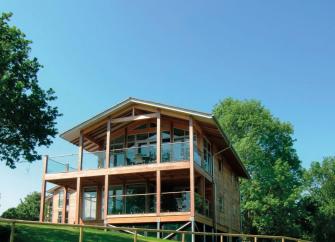 Worcester Pearmain comprises two country lodges in the peaceful surroundings of Constable Country in Suffolk, an Area of Outstanding Natural Beauty. Guests can enjoy discounted use of excellent poolside and gym facilities, as well as spa days and golf on two onsite championship courses.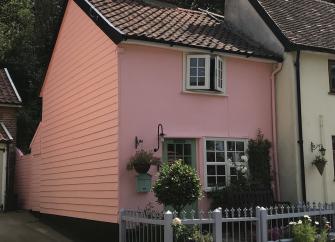 Enchanting 16th Century Pink Cottage in Coddenham, one of the prettiest Suffolk Villages. Fabulous walks. Ideal for exploring the countryside and Suffolk Heritage Coast. Cyclists can keep their bikes in the enclosed courtyard garden. Perfect for a relaxing romantic break for one or two people.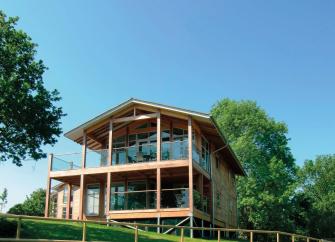 Scarlet Pimpernel is a sophisticated rural cottage offered by Stoke by Nayland Hotel, Golf & Spa in Colchester, Suffolk. The contemporary retreat boasts beautiful views of the golf course and gardens and features open-plan spaces, floor-to-ceiling windows, natural light and large balconies.