Find My Favourite Holiday Cottages in The Cheviot Hills
Holiday cottages in The Cheviot Hills, located on the border between England and Scotland, offer access to a wide range of outdoor activities and scenic landscapes for visitors to enjoy during their holiday. Here are some suggestions for things to do in the area:
Hiking: The Cheviot Hills have a variety of hiking trails suitable for all levels of hikers. The most popular hike is to the summit of the Cheviot, the highest peak in the hills, which offers stunning views of the surrounding countryside.

Wildlife watching: The Cheviot Hills are home to a variety of wildlife, including red squirrels, otters, badgers, and a wide range of bird species. Visitors can go on guided wildlife walks or simply keep an eye out for wildlife while hiking.

Cycling: The hills have many quiet roads and trails that are ideal for cycling, and there are several cycling routes that pass through the area.

Fishing: The rivers and streams in the Cheviot Hills are home to trout and salmon, and visitors can try their hand at fishing in one of the many fishing spots.

Historical sites: The Cheviot Hills are rich in history and there are several historic sites to explore, including the ruins of the medieval Harbottle Castle and the prehistoric hill fort on Yeavering Bell.

Stargazing: The hills are also a great place for stargazing, with dark skies that are ideal for observing the stars and planets.

Local food and drink: The area is known for its local produce, including game meat, smoked salmon, and locally brewed ale. Visitors can sample these delicacies at local pubs and restaurants.
Overall, the Cheviot Hills holiday homes give visitors a wealth of outdoor activities and stunning scenery that make for a memorable holiday experience in all seasons.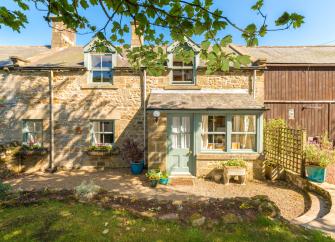 Townfoot Cottage offers families and pets a marriage of old-world charm and modern luxury in a Grade II-listed Northumberland holiday cottage in a quiet village near Otterburn. Originally a cow byre, this renovated rural cottage retains its open fire and other original wooden and stone features.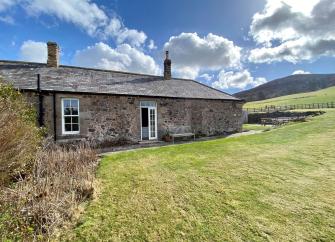 This beautiful 3-bedroom Northumberland holiday cottage in the Cheviot Hills lies in the stunning Northumberland countryside just outside the village of Akeld near Wooler in the Northumberland National Park. The cottage is lovingly decorated and perfect for walking holidays in Northumberland.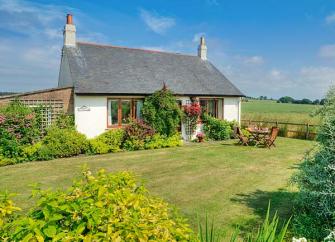 Barmoor Ridge makes any self-catering holiday in the North East of England a comfortable one – a rural cottage situated between the villages of Lowick and Ford in Northumberland, with under-floor heating in the bathroom and open fire in the sitting room, whilst affording gorgeous views of the Cheviots and the sea.