Holiday cottages in Berwick-upon-Tweed are a stone's throw from four sandy beaches, riverside walks and a historic town centre. Berwick-upon-Tweed is England's northernmost town, occupying a dramatic position on the rugged east coast, overlooking the mouth of the River Tweed. With Anglo-Saxon origins, this welcoming market town is a comfortable base for exploring Northumberland and beyond.
Famous for its split identity between England and Scotland, Berwick-upon-Tweed has a unique and fiercely independent character, magnificent architecture, and a tumultuous history to discover. Within walking distance of holiday cottages in Berwick-upon-Tweed, you will discover magnificent architecture, including the medieval town walls which are some of the finest remains of their type in the country. There is a graceful Georgian town hall with Elizabethan ramparts, and Britain's earliest Barracks buildings, built by Nicholas Hawksmoor in the 18th century.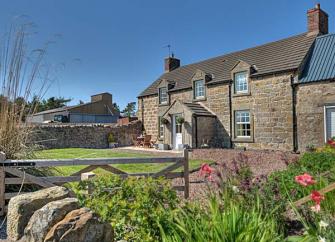 The Old Farmhouse is a luxury, family-friendly cottage set on a working farm in Lowick south of Berwick-upon-Tweed for a family of up to seven to enjoy a lovely and relaxing holiday in the Northumberland countryside within easy reach of the coast and Hadrian's Wall. Sleeps 7.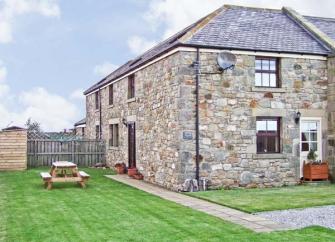 The aptly named Sea Breeze Cottage gives you unrivalled views of the Northumberland coast. Based near Berwick-upon-Tweed, the two bedrooms terraced cottage sits on a peaceful former farm site, providing a quiet getaway for couples and small families to the East Coast of Northern England.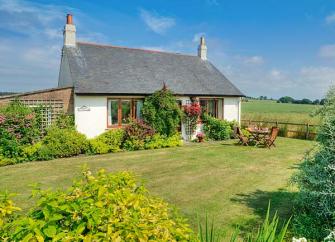 Barmoor Ridge makes any holiday in the North East of England a comfortable one – a rural cottage situated between the villages of Lowick and Ford, Northumberland, with under-floor heating in the bathroom and open fire in the sitting room, whilst affording gorgeous views of the Cheviots and the sea.