The largest and main bustling town on the Isle of Skye is Portree. Spend pleasant, sunny afternoons on the pier and harbour, looking up at the surrounding cliffs. Rent a holiday cottage in Portree with the family and kids and have these views on your doorstep, as well as plenty of opportunities to experience Portree to its full. Buildings painted in cheerful colours line the streets, making for glorious strolls through the town and all its shops. For a great day out with the kids, there is Wowballz, considered an extreme water sport but also great for floating along in peace on the water. For a more chilled out day, try the local spa, or take a trip on one of the fishing boats. Edibane Pottery offers lots of locally-made, gorgeous homeware, while Portree nature tours take you out of town and into the Scottish wilderness.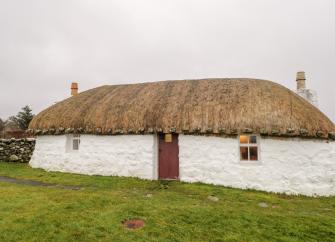 Beaton's Croft is a truly unique romantic getaway. The A-listed rural cottage is listed under the National Trust for Scotland and occupies a secluded corner of Kilmuir on the Isle of Skye. With a thatched roof and whitewashed walls, plus an open fire, the croft exudes character and enjoys views.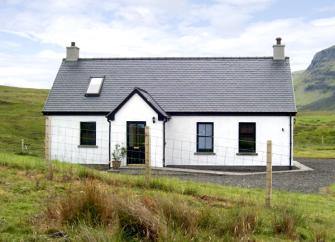 A remote Scottish holiday cottage found on the Trotternish Peninsula in the far north of the Isle of Skye in the Inner Hebrides, Ridge End Cottage in the isolated township of Conista promises a memorable holiday for groups of up to six looking to relax in cosy and comfortable rural accommodation.