Plymouth Ferry to Fort William Yard
The Naval port of Plymouth is rich in Maritime history and is scattered with its nautical references and provides a lovely, historic coastal location from which to explore South Devon and Cornwall. The Pilgrim Fathers set sail to America from here and it remains one of the UK's main navel ports offering sites of great navel vessels leaving and entering Plymouth Sound. The beautiful port and harbour are just a few reasons to why Plymouth is up there in the top ten destinations for a family friendly holiday. The city is filled with sites and attractions that you can enjoy from your holiday cottage for a week or two. Self catered Holiday cottages within Plymouth are scattered along the streets and waterfront of this fine city and each one is as stylish as the last. You can try your hand at sailing or rowing and get out onto the water for yourself and explore the neighbouring coves and beaches such as Cattedown or Turnchapel. Or board Cremyll Foot Ferry and take a slightly more relaxing route to the equally attractive areas surrounding Plymouth.
Further afield, the wilds of Dartmoor offer an immense adventure playground for hikers, mountain bikers and sightseers, while along the coast there are many small coves, beaches, creeks and small fishing villages just waiting to be explored.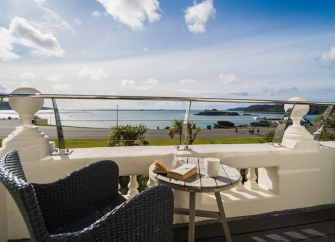 Uninterrupted views across Plymouth Sound await couples at Lighthouse View, a luxurious, romantic apartment on Plymouth Hoe in Devon. The elegant coastal apartment offers a generous furnished balcony with ocean views as well as a living area with sash windows, and gently invigorating sea breezes.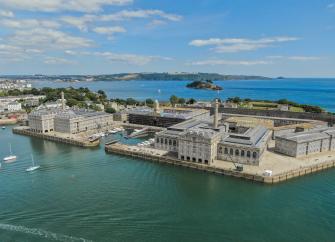 Set in the iconic Grade I listed Royal William Yard, this two bedroom apartment offers a wonderful architect-inspired space with original features and contemporary design. Take in the unique atmosphere of the area where its cobbled streets are lined with cafes, boutiques, bitros and art galleries.