Great Places to Eat and Drink in Pickering
Savour the Flavours: A Culinary Journey Through Pickering
Nestled in the picturesque heart of North Yorkshire, the charming town of Pickering has much to offer beyond its historic landscapes and steam railway. For those with a discerning palate, Pickering is a hidden gem when it comes to its culinary scene. From quaint tearooms to lively pubs, sophisticated restaurants and trendy delicatessens, this article explores some of the best establishments in town, each offering a unique culinary experience. While the kitchens in Pickering holiday cottages may be well-equipped with all you need to prepare and cook all your meals, what's the point of a holiday if you don't get out to dine, enjoy a cream tea or lay your hands on local produce from a good deli? After all, just because you are planning a self-catering holiday, you deserve a holiday from the kitchen too!
Address: The White Swan Inn, Market Place, Pickering, North Yorkshire, YO18 7AA
Email: welcome@white-swan.co.uk
Phone: 01751 472288
The White Swan Inn is an establishment that effortlessly blends old-world charm with modern sophistication. This charming inn boasts a welcoming atmosphere, making it the perfect setting for an evening of exquisite dining. The restaurant offers an eclectic menu featuring locally sourced ingredients, showcasing the very best of North Yorkshire produce. From succulent steaks to mouth-watering seafood, The White Swan Inn caters to a variety of tastes. Don't forget to try their renowned Yorkshire puddings – a true taste of tradition.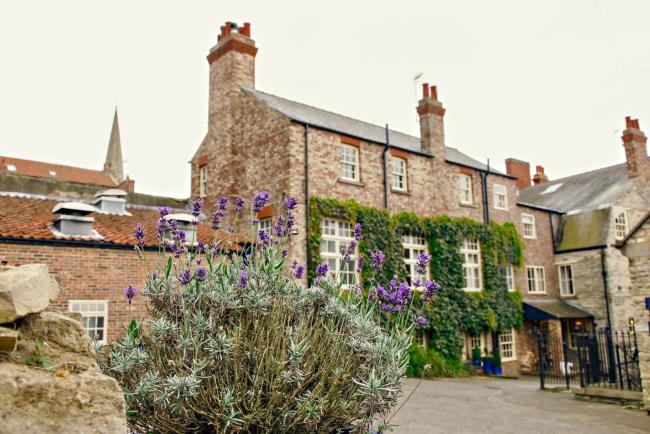 Address: Willowgate, Pickering, North Yorkshire, YO18 7BE 
Email: info@willowgatebistro.co.uk
Phone: 01751 476300
For those seeking a contemporary dining experience with a focus on seasonal, fresh ingredients, Willowgate Bistro is a must-visit. This family-run bistro offers a menu that changes with the seasons, ensuring every dish bursts with flavour. From roasted vegetable tarts to tender lamb shank, crab dishes or pan-seared wood pigeon, their menu offers something for everyone, including vegetarians and vegans. The warm and welcoming ambience makes this North Yorkshire bistro an excellent choice for a romantic dinner or a special celebration.

Address: 18 Birdgate, Pickering, North Yorkshire, Y018 7AL
Email:  admin@blackswan-pickering.co.uk
Phone: 01751 798209
The Black Swan is a historic pub that has been a beloved fixture in Pickering for more than 300 years. Renowned for its traditional British pub fare, it's the perfect spot for those craving hearty, comforting dishes. Their menu features classic pub favourites like fish and chips, pies, and ploughman's lunches using locally sourced produce where possible. Risk the sticky toffee pudding made using butterscotch sauce and Coal Porter ice cream. Pair your meal with a pint of local ale, and you'll understand why The Black Swan has earned its reputation as a cherished local haunt.

Address: 3 Market Place, Pickering, YO18 7AA
Email: welcome@feastpickering.co.uk
Phone 01751 470121
Super tasty, local, affordable and friendly café with an emphasis on locally sourced produce. Fabulous breakfasts from The Full Yorkshire to eggs benedict and pancakes. Lovely lunches include the BBC, The American, The English and The Blue One. Pay them a visit, and all will be revealed. You won't be disappointed!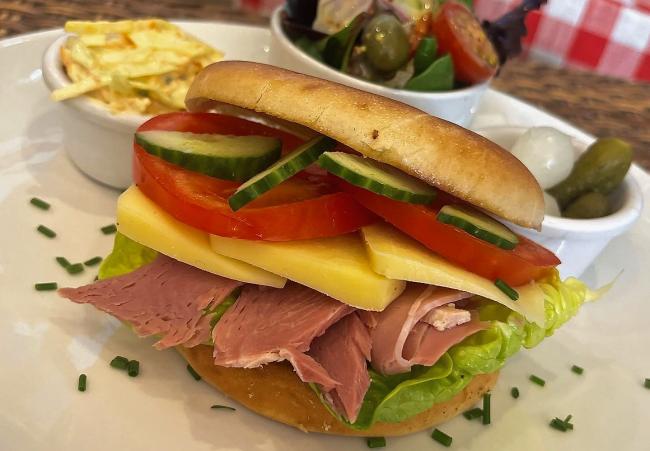 There aren't many multi-award-winning farm shops that throw in not just a café but a miniature railway to keep every member of the family happy. The farm shop includes a butchery a delicatessen-style shop with fresh local produce, a café serving hearty Yorkshire produce (speciality: guilt-free meals) with indoor and outdoor seating, a mini-steam railway (summer and holiday periods only), a pick-your-own soft-fruit field (when in season) and a dog-walking field. All very good reasons to pay it a visit for more than just a coffee.
Address: Thornton Road, Pickering, North Yorkshire, YO18 7JX
Email: info@cedarbarnfarmshop.co.uk
Phone: 01751 475614

View our collection of Pickering's finest rental properties and book directly with the owner or manager. No booking fees or commission charges are payable.
Also, check out this article: What to See, Do and Visit on Self-Catering Holidays in Pickering. Between the two articles, you'll find enough to fill an entire fortnight of culinary and other memorable visitor experiences.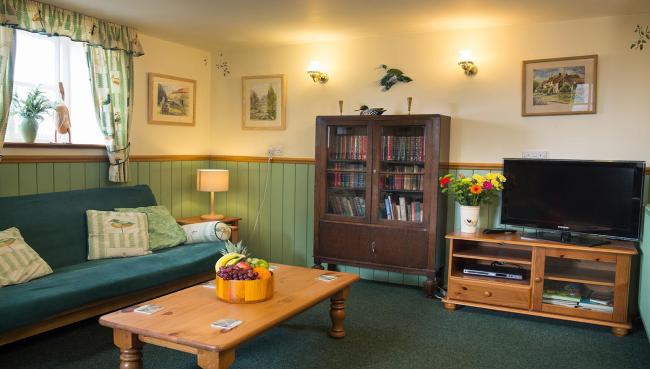 So, there are six of Pickering's best culinary experiences. Pickering in North Yorkshire may be a small town, but it boasts a culinary scene that punches well above its weight. Pickering provides a healthy offer for every food and drink enthusiast. The establishments mentioned above are just a taste (excuse the pun) of what this charming North Yorkshire town has to offer. The next time you find yourself on a self-catering holiday in Pickering, be sure to explore its edible and glugable delights – you won't be disappointed.