Exploring the West Devon Way: A Walkers' Paradise
The West Devon Way is a long-distance walking trail in Devon. It stretches for approximately 37 miles (60 kilometres) through the picturesque Dartmoor and West Devon countryside. The trail offers a fantastic opportunity for walkers to explore the region's natural beauty, charming villages, and historic sites. Nestled in the heart of Devon's stunning countryside, the West Devon Way beckons walkers with promises of serene riverbanks, cosy pubs, charming cafes, ruined castles and breathtaking vistas. This picturesque trail winds its way through a tapestry of idyllic Devon villages, making it a must for those seeking an unforgettable walking experience.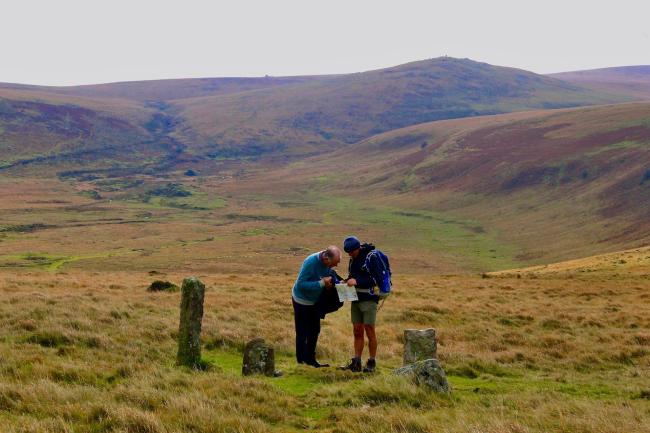 The Route:
The West Devon Way spans approximately 37 miles, taking you on a captivating journey through Devon's rural beauty. Starting in the bustling market town of Okehampton, you'll soon find yourself immersed in the tranquil landscapes that define this route.
Chocolate Box Villages
The trail meanders through or close to ancient and idyllic Devon villages. As you explore each of these charming villages along the West Devon Way, you'll encounter a blend of history, natural beauty, and the warm hospitality that Devon is known for. Whether indulging in a traditional pub meal, sipping tea in a tearoom, or simply soaking in the picturesque surroundings, these villages promise to enhance your walking adventure in this idyllic region.
Belstone: A Riverside Haven
Nestled along the banks of the tranquil River Tavy, Belstone is the first village you'll encounter on your West Devon Way adventure. This charming village offers a delightful blend of natural beauty and historic charm.
As you stroll through Belstone, you'll find the Tors Inn, a welcoming pub known for its cosy atmosphere and hearty meals. It's the perfect place to enjoy a well-deserved lunch or a refreshing drink before continuing your journey.
For those seeking a caffeine fix or a sweet treat, Belstone Tearooms beckons with its delightful selection of teas, coffees, and homemade cakes. Relax in their garden area and soak in the serene surroundings.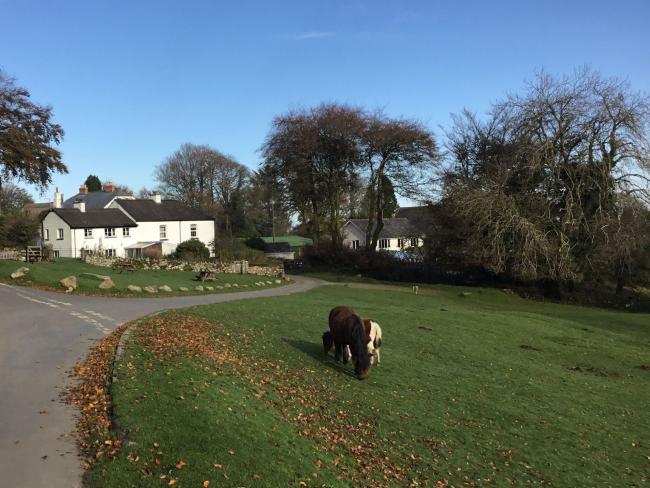 Bridestowe: A Taste of Tradition
The West Devon Way leads you to the picturesque village of Bridestowe, where traditional thatched cottages and a warm, welcoming atmosphere await. Take a moment to explore the village and soak in its timeless charm. Take a short break from your well to explore St. Bridget a church that dates back to the 13th-Century. The village has a shop and post office in case you need to stock up on picnic items or postcards to end home.
Photo credit: Great Bidlake Manor near Bridestowe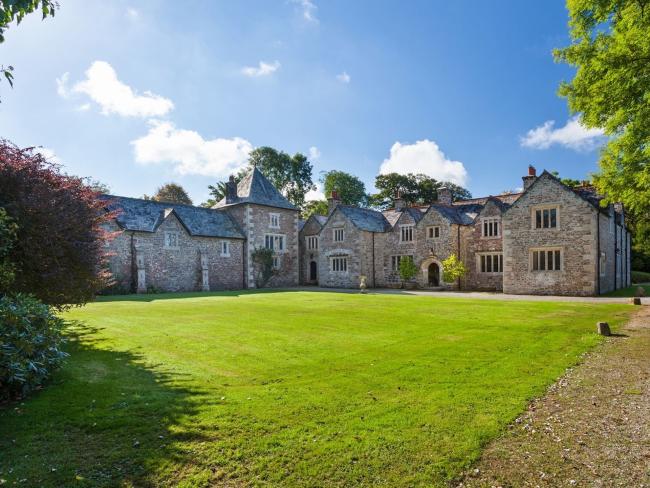 Lydford: History and Hospitality
Lydford, a village steeped in history, invites you to discover its fascinating past and enjoy its modern-day amenities. The imposing Lydford Castle is a medieval fortress with a rich, somewhat gruesome history as a prison described by one inmate as "the most innocuous, contagious and detestable place within this realm" Don't let that put you off. These days it is a rather idyllic and peaceful spot for lunch. Lydford's other must-visit attraction (especially if you are hungry) is the  Castle Inn, a magnificent 13th-century Inn with an excellent menu next door to Lydford Castle. Alternatively, opt for the nearby Fox and Hounds Hotel, which has two bars, a beer garden and a children's play area.
For those in search of a more refined experience, the Lydford House Hotel offers a fine dining option. Indulge in a sumptuous meal in their elegant restaurant.
Photo credit: Whitelady House in Lydford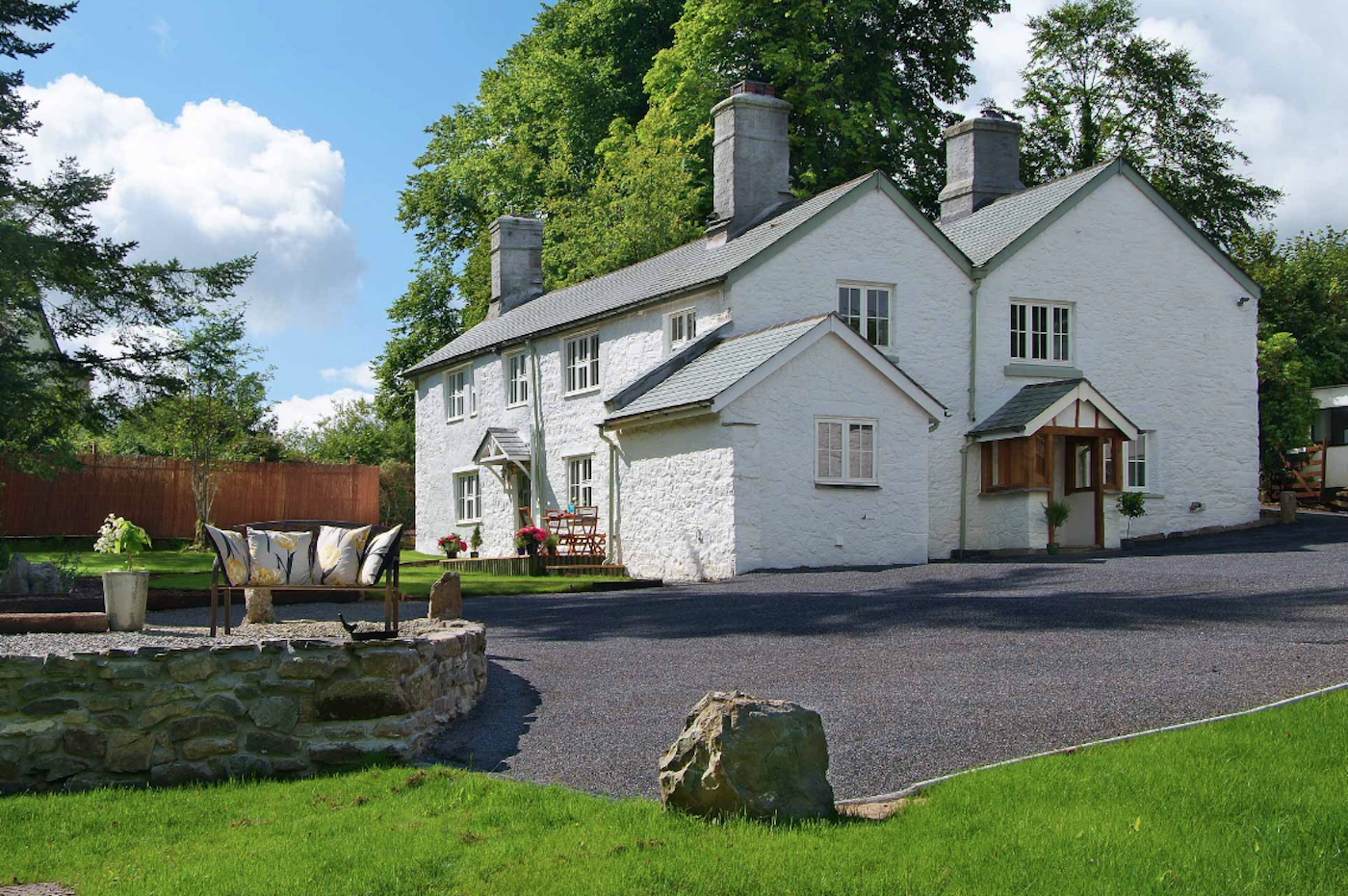 Mary Tavy: A Scenic Stop
The charming village of Mary Tavy is a delightful stop along the West Devon Way, offering stunning views and a welcoming atmosphere. Pause to appreciate the surrounding natural beauty.
While Mary Tavy doesn't boast a multitude of indoor dining options, it is a another fantastic spot for a picnic. Pack a picnic basket of your favourite treats and enjoy an al fresco meal in one of the village's scenic spots on the banks of the River Tavy..
Riverside Bliss:
One of the trail's highlights is its proximity to the gentle River Tavy. The soothing sound of flowing water accompanies your steps, creating a serene atmosphere perfect for relaxation and reflection. Along the way, you'll find picturesque spots to sit by the riverbanks, making it an ideal place for a picnic or to enjoy the calming presence of the water.
Scenic Viewpoints:
Prepare to be captivated by the numerous viewpoints along the route. One such gem is Cosdon Hill, one of the tallest of DartmoorsHills with fabulous 360-degree views across Dartmoor. On a clear day, it is possible to see The Bristol Channel to the North and the Atlantic coast to the south. The juxtaposition of open moorland, verdant valleys, and quaint villages below creates a visual masterpiece bound to take your breath away.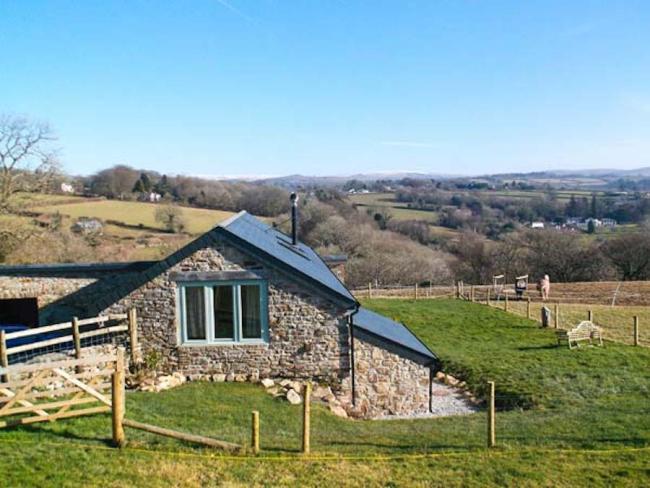 Historic Detours:
The West Devon Way also offers the opportunity to explore historic sites such as the medieval Lydford Castle. This fascinating relic from the past is surrounded by lush greenery and provides insight into the region's rich heritage. If you are starting or finishing your walk at Okehampton, walk out to the captivating ruins of Okehampton Castle.
Wildlife Encounters:
Nature enthusiasts will be thrilled by the variety of wildlife that calls this area home. Keep an eye out for buzzards soaring overhead, shy deer darting through the woodlands, and the cheerful songs of resident birds.
Where to Stay: Dartmoor and West Devon Holiday Cottages
Whether you prefer a cottage nestled in the heart of a village or a secluded hideaway in the countryside, you'll find a variety of options to suit your preferences.
Additional Resources for Walkers:
Various resources are available for walkers looking to plan their West Devon Way adventure. Here are some handy websites and sources of information:
Official West Devon Way Website
Visit the official West Devon Way website for detailed trail maps, route descriptions, and helpful tips for walkers. This comprehensive resource is your go-to guide for planning your journey.
Ordnance Survey Maps
Consider using Ordnance Survey maps for in-depth route planning and navigation. These detailed maps offer valuable insights into the trail and surrounding areas.
With the convenience of West Devon holiday cottages and the wealth of information available, planning your West Devon Way adventure has never been easier. So lace up your walking boots, embrace the natural beauty of Devon, and embark on a memorable journey along this captivating trail.
Practical Tips:
Before embarking on your West Devon Way adventure, plan your route, pack comfortable walking shoes, and carry essentials such as water, maps, and a raincoat. The terrain varies, so be prepared for uneven paths and the occasional uphill climb.
The West Devon Way is an enchanting escape into the heart of rural Devon, offering walkers a chance to immerse themselves in nature, history, and local culture. Whether you're seeking solitude along the riverbanks, the warmth of a traditional pub, or breathtaking vistas from elevated viewpoints, this trail has something to offer every walker. So, lace up your boots, embrace the beauty of the Devon countryside, and embark on a journey that promises memories to last a lifetime.
Photo credit: Woodstone Barn