This ancient Pennine market town is perfectly located for exploring both the Lake District and the Yorkshire Dales. Kirkby Lonsdale holiday cottages offer tranquility, spectacular surroundings and the chance to experience life in a traditional Cumbrian community. As you wander through the town, you'll discover impressive buildings dating back to the 17th and 18th centuries, many of which house charming inns, restaurants and shops. For a truly breathtaking view, make your way to the foot of Collier's Lane, from which the town's stone buildings and meandering cobbled lanes can be admired. Look out for graceful St Mary the Virgin Church, which is thought to have been built in the early 1100s. In the heart of Kirkby Lonsdale, three bridges cross the River Lune, where Turner created the painting which inspired John Ruskin to remark, 'I do not know in all my own country, still less in France or Italy, a place more naturally divine'. If you're here in September, don't miss the town's renowned Victorian Fair, where food stalls, live entertainment and an array of costumes create a lively atmosphere on the streets.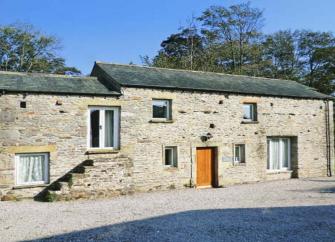 A thoughtful barn conversion, one of four cottages located alongside Flesh beck stream in the rural hamlet of Mansergh, Cumbria, The Old Stables is a countryside cottage on the western edge of Yorkshire Dales National Park, featuring exposed beams, upside-down accommodation and under-floor heating.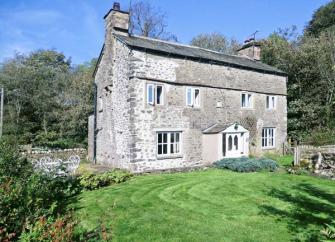 Enjoy a true rural holiday in an Area of Outstanding Natural Beauty at Fleshbeck Cottage, which sits close to the market town of Kirkby Lonsdale in Cumbria. The waterside cottage has been carefully restored and rewards guests with exposed timber beams, stone flooring and old range fireplace.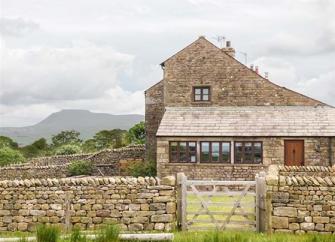 Underwoods Dairy is a beautifully converted Barn in the small hamlet of Tatham on the western edge of the Pennines near Kirkby Lonsdale. This pet friendly, large holiday cottage in Lancashire offers stunning rural views. It sleeps 11 and welcomes famlies or groups of friends.