The town of Belper is located in the Amber Valley region of Derbyshire, on the banks of the River Derwent. It is seven miles north of the city of Derby, and a short drive from the Peak District National Park. There is plenty to do on self-catering holidays in Belper, such as watching a film at the town's beautiful 1930s Ritz Cinema, on King Street. On the second Saturday of every month, an excellent farmers' market is held, with stalls selling the best fresh produce from neigbouring farms. For a stroll or a picnic, head to Belper River Gardens. On the riverbank, you can hire a rowing boat and while away an afternoon on the Derwent. Belper Parks Local Nature Reserve is another peaceful space, where you can explore the Coppice Brook, which was once the town's water source, and wildflower meadows.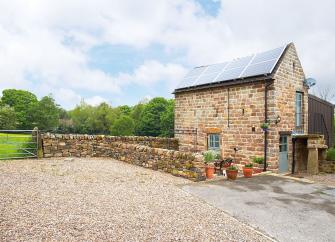 Romance resides at Sparrows Roost, a gorgeous rural cottage in Alderwasley, Derbyshire. The pet-friendly cottage features a stone exterior housing an interior that blends contemporary comfort with traditional charm. Bring the pet and enjoy a cottage with fireplace, style and countryside views.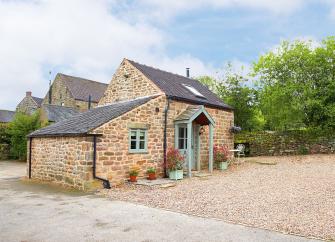 Pendleton Cottage is an undeniably cute romantic cottage in Alderwasley, Derbyshire. The stone-built, pet-friendly cottage enjoys seclusion and fresh country air and boasts a lovely garden, exposed beams and exposed stone walls, a wood burner and the opportunity to escape with your better half.