Fishing boats drawn up on to the beach at Beer
The seaside village of Beer located on the east coast of Devon is a pretty seaside fishing village with a splendid choice of seaside seaside holiday cottages for families and groups of friends of all sizes. Set in the valley overlooking the sheltered bay, this quaint coastal village is not traditionally named after the drink but the Anglo Saxon word 'Bearu'. A unique feature of the village is the stream that runs alongside the main street down the hill and onto the splendid shingle beach.
Beer is well-known for its fishing, with freshly caught fish and beer crab widely available. Why not enjoy your own catch of the day by hoping aboard one of the many fishing boats operating trips around the coast?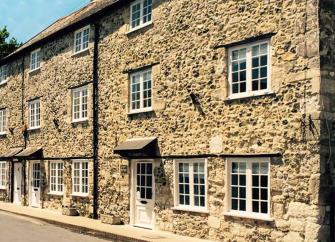 Craft Cottage successfully blends luxury with charm. The pet-friendly, stone-built terrace in Beer, Devon, sleeps 6 & promises a seaside holiday in style. A delightful garden offers space to relax, while the interior features exposed walls and rustic charm, plus elegant décor & stylish furnishings.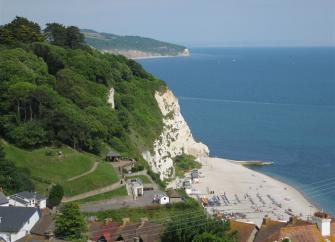 Gull's Rest is an idyllic coastal holiday cottage set on the hillsides surrounding the quaint fishing village of Beer, Devon, boasting gorgeous views of the harbour and Lyme Bay from the living area's floor-to-ceiling windows and featuring four bedrooms spread over two stories.