Holiday cottages in Blockley are perfect for visitors who want to explore the green, rolling hills of the Cotswolds. This historic village lies within the Cotswolds Area of Outstanding Natural Beauty, in the county of Gloucestershire. It is surrounded by unspoiled countryside, halfway between Moreton-in-the-Marsh and Chipping Campden. One of the region's larger communities, it was once a centre for the region's silk industry, and features stunning golden-stone architecture dating back to the 18th and 19th centuries. Take a wander from your holiday cottage in Blockley and you will notice the brook which tumbles through the village and was once used for the silk mills.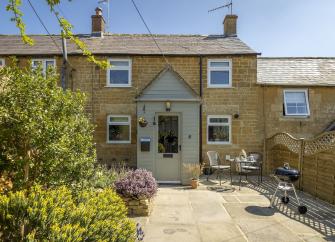 6 Mount Pleasant is a delightful romantic cottage in the heart of the lovely village of Blockley in Gloucestershire. The yellow stone cottage boasts exposed beams and stone walls and offers true elegance and cosy spaces, plus a log fire, seclusion, a sun-drenched patio and access to the Cotswolds.
A cosy and welcoming romantic cottage nestled in the Cotswold district of Gloucestershire, Clematis Cottage near the village of Blockley affords couples and small families the perfect escape, a pet-friendly three-storey holiday home with flagstone floors, an enclosed garden, and a winding staircase.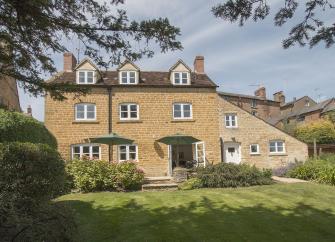 Nestled amidst the splendour of the North Cotswolds and boasting original features such as exposed beams and stone walls, The Glen near the golden stone village of Blockley, Gloucestershire, is a three-storey child-friendly cottage with two kitchens, large garden, and three bedrooms with en-suite.