The tiny hamlet of Bournes Green is set amid unspoiled woods and hills within the Cotswolds Area of Outstanding Natural Beauty. It lies near the northern banks of the Thames and Severn Canal and a few miles east of the ancient market town of Stroud. Meandering through this peaceful rural community, Moon's Lane is lined with drystone walls and provides spectacular views of the surrounding countryside. There are no shops or pubs in the hamlet, making self-catering holidays in Bournes Green ideal for visitors looking for a quiet base from which to explore the Cotswolds. A short walk from your holiday cottage in Bournes Green, you will find a post office and a small grocery in the neigbouring village of Oakridge Lynch. A couple of miles to the west, in France-Lynch, the King's Head is a charming pub serving delicious food and a variety of Gloucestershire ales. Further west, Chalford lies in a wooded valley, with fine examples of traditional Cotswold homes built of local stone. The cathedral city of Gloucester is a short drive through rolling hills and meadows, and the spectacular university buildings of Oxford are close enough for a day trip. The nearby town of Stroud is also worth a visit, with steep streets packed with shops and cafes.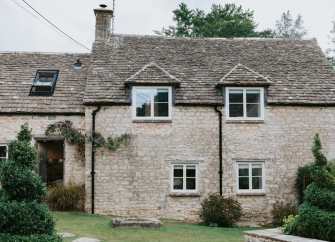 The Little House is a cute romantic cottage boasting truly unique features. The luxury holiday cottage for couples in Stroud, Gloucestershire epitomises rustic chic and offers a wonderful garden with a tipi, spa bath & views of the Cotswolds, while the interior features a fireplace with open fire.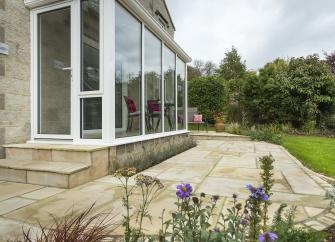 The Garden Studio is an impeccably-presented romantic cottage nestled in the delightful hamlet of Bournes Green in Gloucestershire. Surrounded by the wonders of the Cotswolds, the sophisticated rural cottage offers a pretty garden and sunroom as well as a private patio and true contemporary comfort.