On the edge of the Forest of Dean and a few miles from the historic town of Gloucester lies the sweet and small market town of Newent. A perfect way to explore this breath-taking place is by renting a holiday let, letting you and your loved ones truly connect with local life and the surroundings. It is easy to get around on foot, with the quirky Shambles Shopping place and the beautiful Newent Lake within mere minutes of one another. Visit Newent Lake and Park and let the kids run around the playground, while taking in the green landscape and thriving wildlife around you. Picnic tables are available here, but if you prefer, the town centre offers plenty of pubs, cafes and restaurants to suit all tastes – however, if none of that appeals, there is also The Three Choirs, which is one of the country's largest vineyards!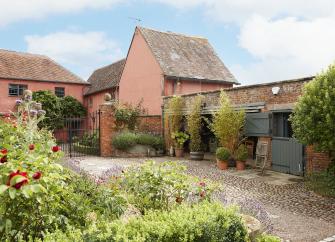 Elinor Fettiplace is a rustic romantic cottage on the grounds of Elizabethan Pauntley Court. Sitting near Pauntley in Gloucestershire, it dates back to the 1300s and boasts beamed ceilings, wooden floors, and authentic rural charm. A tennis court and lakes are found on the extensive grounds.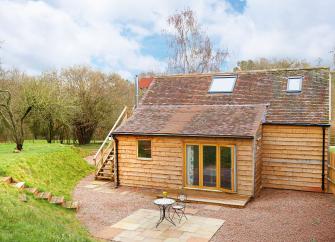 Botloes Cottage is a beautiful wooden clad cottage surrounded by lush green fields on Botloes Farm in Newent, Gloucestershire. The romantic cottage offers seclusion & sophistication and promises couples a log fire, exposed beams, a copper bath, an Aga stove and a beautiful garden with lovely views.