Tetbury is an exquisite little town in Gloucestershire near Cirencester. Located in the Cotswolds National Park, the scenery is marvellous; rolling hills dominate the countryside backdrop and provide a fairy tale atmosphere. Tetbury is an incredibly well-kept town with quaint thatched holiday cottages and warm friendly local pubs ready to welcome you in after a long lovely day exploring the Cotswolds. Tetbury is probably best known for its history in the wool business. It has been named an 'architectural gem' as many of the elegant woollen industry buildings have been carefully preserved in addition to its superb seventeenth-century market hall.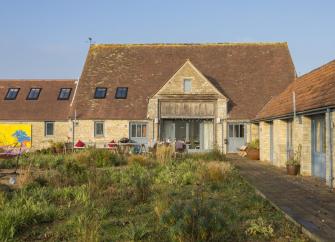 Hailstone Barn puts you at the heart of Cotswold country, with great walks in every direction and the town of Tetbury on your doorstep. This three bedroom Gloucestershire cottage has been refurbished in a homely and contemporary style, creating a unique holiday home in a very special rural setting.
This Tetbury holiday cottage in Gloucestershireshire, a beautifully converted Cotswold stone barn, is a pet-friendly luxury holiday home with five bedrooms and a courtyard garden with tennis court. Perfect for walking, cycling and driving holidays in the Cotswolds for family or friends.