Burnham Market is a traditional Norfolk village, situated a stone's throw away from the beautiful North Norfolk coastline, offering self-catering holiday accommodation, many properties suitable for families desiring to bring their pets with them on holiday. Burnham Market is one of The Burnham villages, a group of adjacent villages that were merged together. With an extremely popular restaurant, independent shops and a wide variety of festivals and events throughout the year, the village itself offers its visitors plenty to do. Its traditional character and charm makes it a fantastic place to relax, walk or swim and offers some lovely holiday homes for guests with dogs. Burnham Market has a very welcoming and traditional feel, with it's pleasing mix of Victorian architecture and thatched cottages, along with an excellent selection of unique shops, good restaurants and friendly pubs. The most popular restaurant is The Hoste, regarded by locals at the hub of the village due to its great service, welcoming atmosphere and scrumptious food, which strives to offer the best locally produced Norfolk food. You're more than welcome to bring your dog to the bar area, too!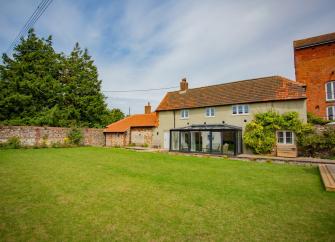 The Old Chequers is an impressive converted pub in the quiet village of South Creake. The pet-friendly cottage welcomes groups and offers a spacious garden with a stream, hot tub and terrace, plus a sunlit conservatory, playroom, two living areas, a log fire, wonderful views and access to Norfolk.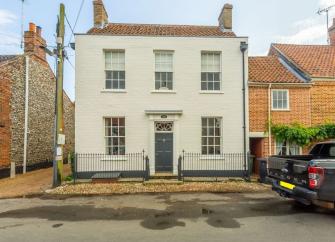 Estcourt House is a well presented Grade II listed Georgian house in the idyllic village of Burnham Market. A stylish and comfortable home from home which is perfect for family get-togethers, larger groups and special occasions.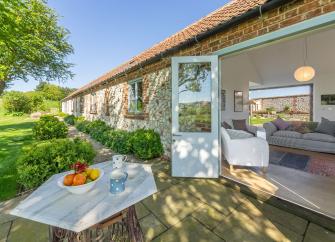 The Cart Shed near the village of Burnham Market in Norfolk is a 19th-century barn conversion surrounded by beautiful rolling countryside with easy access to the North Norfolk Coast, a four-bedroom child-friendly cottage featuring underfloor heating, wood flooring and private courtyard.