Oxfordshire Countryside in Clanfield
The village of Clanfield is set amid fields and woods, in Oxfordshire. It is three miles south of the town of Carterton, in the Thames Valley, close to the river's northern bank. On the doorstep of holiday cottages in Clanfield, a stream runs through the village, spanned in places by ancient stone bridges. There is a village green, and a graceful parish church with several interesting features, including a Norman tympanum, and a tower with a ring of eight bells. Highly recommended on self-catering holidays in Clanfield, the Clanfield Tavern is an atmospheric place for a pint of Oxfordshire ale, with fires, and excellent food, prepared with fresh, local ingredients. Nearby, Blakes Kitchen serves good coffee and homemade cake. A footpath runs alongside the stream, passing several weeping willows on its route to neighbouring Radcot. Nearby, at Little Clanfield, a pair of old watermills can be seen. The green hills and picturesque stone villages of the Cotswolds Area of Outstanding Natural Beauty are a scenic drive northward from Clanfield, while the magnificent university buildings of Oxford are close enough for a day trip, a short distance to the village's east..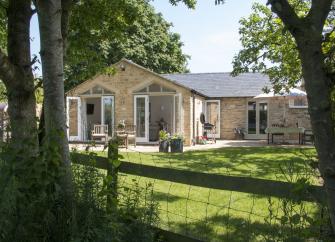 Hunter Cottage is a newly-built romantic cottage offering sophistication and seclusion in Clanfield, Oxfordshire. Set in a lovely corner of the Cotswolds, the contemporary rural cottage boasts views of surrounding fields & an orchard from its ample gardens, as well as an airy and elegant interior.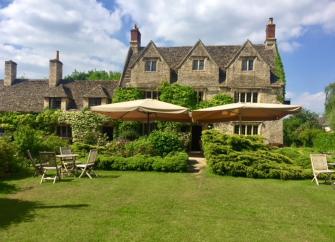 Hunter Court spoils guests with its lovely mature gardens and refined, luxurious interior. The rural cottage in Clanfield, Oxfordshire offers seclusion on multiple acres and boasts a large conservatory, spacious light-filled rooms and the promise of a memorable holiday in the heart of the Cotswolds.