Often described as "a little jewel of a town", Eye in North Suffolk is a lovely place for a town and country self-catering holiday, spending your days discovering delightful attractions within the surrounding Suffolk countryside and coast.
At the heart of the town is Eye Castle, dating back to Norman times which looks down over the town's cluster of quaint shops and pretty cottages. Visit in August and you may be lucky enough to catch the Eye Show – a huge country fair. Walk the Town Trail and discover Eye's many interesting and historic buildings. The weekly market is a great place to stock up on local produce to take back to your holiday cottage for dinner.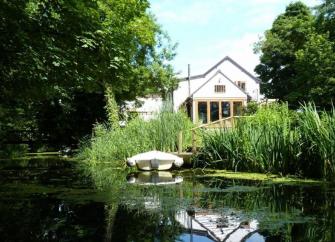 Explore your own private island at Riverside Cottage, a converted water mill on the River Waveney near Eye in Suffolk. Paddle to the island in your boat moored at the private jetty, or relax in an expansive riverside garden. Retreat into luxury with open fire, vaulted beamed ceilings & style.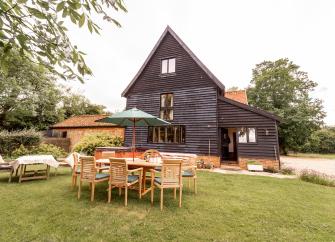 The Granary is located on a quiet Suffolk farm in Thorndon. Its beautiful decor and tranquil rural setting makes it a perfect romantic break. This charming cottage for couples has oak beam ceilings throughout, a cosy wood fire and a large bedroom with super king bed and ensuite bathroom.