On the west coast of Wales, lies Aberaeron, an old fishing town with a wonderful harbour and panoramic views out to sea with a lovely choice of seaside holiday homes of all sizes. Being so close to the sea there are plenty of opportunities to learn certain water sports such as sailing or rowing. Get involved and take part in a regatta or a race – the community is large but it's also inviting and always happy to welcome in tourists and visitors to their beautiful holiday lets. At dusk the harbour is lit up and the promenade is decorated with fairy lights and, as the evening set in, the town glows. Once a year a carnival breathes excitement into the town as it takes over the roads and narrow streets, creating a daylong party that runs well into the night. With stalls, sweets and music there's something for everyone and if you plan your holiday to fit in with this summer carnival, your self-catering cottage by the sea will be absolutely perfect.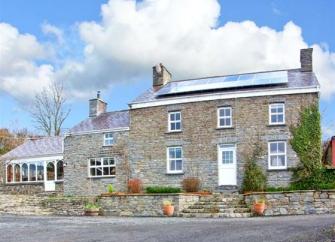 The Farmhouse is a large holiday cottage in secluded rural surroundings 3 miles from the Welsh coast beaches at Aberaeroon in Ceredigion, North Wales. This pet friendly house sleeps 12 on a 130-acre organic farm, a perfect family friendly rural retreat, with fabulous views of the Aeron Valley.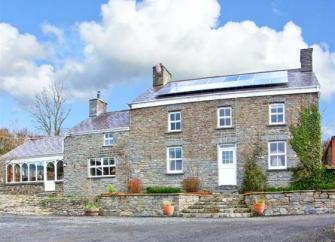 Lanlas Farmhouse is a large, 4-star, Grade II-Listed and pet friendly holiday cottage near Aberaeon in an idyllic rural location on the west coast of Wales in Ceredigion. It stands on a 130-acre organic farm (with own fishing lakes) in Ciliau Aeron, 3 miles from beautiful sandy beaches.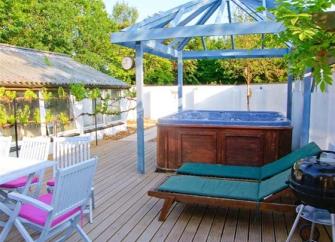 Cariad Cottage is a large and pet friendly Ceredigion Holiday Cottage with a hot tub. Located near Aberaeron in a quiet countryside location, this welcoming rural cottage sleeps 11 in 4 bedrooms, one being wheelchair accessible with a wet room. Cariad has two fun-fishing lakes.