The Boating Lake at Leys Park in Matlock
At the edge of the beautiful Peak District National Park lies Matlock, in the county of Derbyshire surrounded by stunning countryside in which some delightful stone holiday cottages can be found. There are plenty of walks allowing you to appreciate this amazing area first hand, such as through Black Rocks Country Park, famous for the grit stone outcrop which gives this magnificent park its name. Or step away from the great outdoors and see what Matlock has to offer indoors.
Chatsworth House, one of the most famous historic estates in Britain is a highly recommended destination. Its outstanding architecture is enough to leave you speechless as you stroll round. Explore the intricate rooms and amazing designs, take a wander around the wonderful grounds, lose yourself in the maze and marvel at the water feature.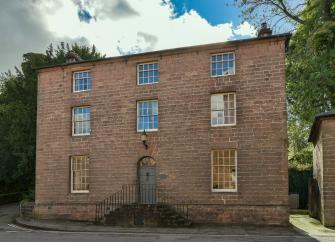 The Mill Manager's House is an elegant Grade I listed cottage in the Cromford Mills UNESCO World Heritage Site of Cromford. Surrounded by the Peak District & Derbyshire Dales, the stunning rural property boasts wooden floors, an open fire, original windows and shutters, modernity & an ample garden.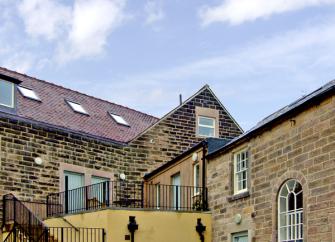 8 Tawney House apartment occupies the first floor of the stone-built traditional house in Matlock. The rural apartment offers access to the village of Matlock and the wonders of the Peak District and Derbyshire Dales, plus furnished grounds and light and airy modern rooms with mullioned windows.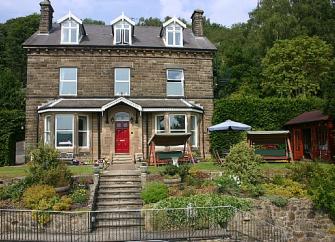 Robertswood Country House is a large Victorian House offering child friendly luxury Self Catering Accommodation in Matlock, Derbyshire within the Peak District. Quiet, comfortable and very affordable.