In the green hills of North Devon lies the village of North Molton, bordered with the beautiful county of Somerset. Devon's second largest parish, North Molton offers picturesque views from all angles, and makes for a perfect escape to the countryside for families and couples looking for a relaxing self catering holiday with gentle activity. Sip a delicious pint at the Grove Inn or Poltimore Arms and soak in the atmosphere, of course not forgetting to take a trip to the local shop, which sells homemade pasties and fresh food from local farms. For the kids – or for fun-loving adults! – there is the Rock and Rapid Adventure Centre, offering both indoor rock climbing and other exciting outdoor fun. Go for a walk around Bamfylde Clump on a sunny day, and sit between the beech trees while looking down onto the village, admiring the surrounding nature of Exmoor and the stretching, golden coast.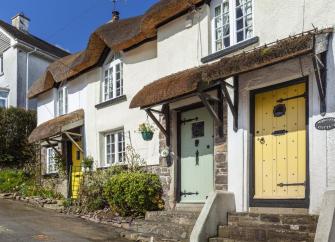 Cosy Nook is a gorgeous Grade II listed cottage in North Molton dating back 500 years. The thatched roof cottage welcomes pets and sleeps 3 people, and features an inglenook fireplace, exposed beams, a raised, furnished garden, country charm and access to the coast and countryside of North Devon.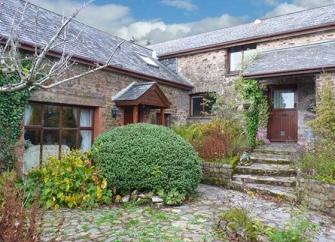 Hazel Barn is a Large and luxurious farmhouse with modern amenities for a holiday in North Devon. The family-friendly Exmoor cottage lies on the owner's rural property and treats guests, an open fire, hot tub, indoor and outdoor games areas and captivating views of North Molton and beyond.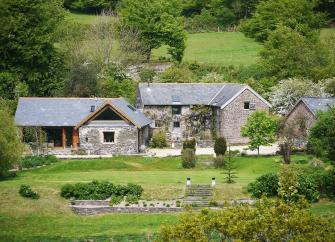 Bentwitchen Barn Cottage is a gorgeously restored rural cottage near North Molton in Devon. The stone-built cottage features exposed beams, stone walls, open fire and an upside-down design to capture the countryside views. Serenity and relaxation are assured at this cottage in the heart of Exmoor.