Nestled on the banks of the River Bure, the pretty Norfolk village of Coltishall is the perfect base from which to explore the idyllic countryside and gently meandering waterways of the Norfolk Broads. You will find Coltishall northeast of Norwich, on the edge of the Bure Marshes National Nature Reserve. The village is known for its fine historical architecture and has a station on the Bure Valley Railway. You will find a variety of independent businesses in the village centre, including the Rising Sun, a charming pub overlooking the river. There is also a bakery, a tearoom, and a small grocery. A wander around the neigbouring villages of Wroxham and Hoveton is a must, with boat tours departing from the riverfront. The wetlands, woods and fields on the doorstep of holiday cottages in Coltishall are a paradise for walking and wildlife-watching, with plenty of footpaths where you will often walk for miles without seeing another soul. A short drive from your holiday cottage in Coltishall, the city of Norwich is well worth a visit, with graceful churches, excellent shopping, galleries, museums and lively nightlife. If you fancy a day by the sea, the Norfolk coast is a short drive away, with ancient fishing villages and sand and shingle shores. Head to Cromer or Sheringham for delicious, freshly caught crab and lobster.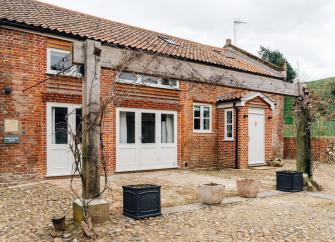 Gently Down the Stream is an impressive riverside cottage set by the banks of the River Bure in Horstead, Norfolk. The pet-friendly cottage features exposed beams and character, as well as sophistication and views. Fishing, tennis, kayaking and relaxation are also on offer, and the coast is nearby.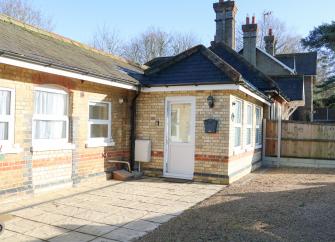 31A Station Road is the ideal home away from home. The welcoming rural cottage in Coltishall boasts modern comforts and spacious rooms as well as a private courtyard, and grants families access to the many attractions of Norfolk. Explore the nearby coastline or visit charming rural villages.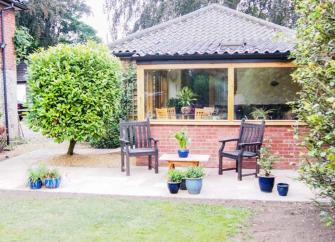 The Lodge is a cosy romantic cottage boasting a private hot tub & a glorious sunroom. The rural cottage lies close to the centre of Coltishall & is well-appointed and stylish. Multiple furnished areas provide space to relax in the garden and the cottage is between the Norfolk country and its coast.