Axmouth on the River Axe Estuary in East Devon
The pretty little East Devon village of Axmouth overlooks the River Axe Estuary, a beautiful waterside wildlife haven a mile or two inland from the sea at Seaton. Axmouth's waterside location combined with a quaint clutch of traditional thatched holiday cottages and lovely views, offers visitors an enticing choice of traditional holiday homes all year round. It's not just the holiday cottages that are pretty, a visit to the Grade 1 listed St. Michael's Church which dates back to Norman times is highly recommended for those interested in historic architecture. Alternatively, just relax on the shores of the Axe Estuary and watch the teeming bird life respond to the ebb and flow of the tide.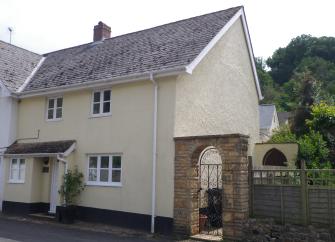 Orchid Cottage is a spacious 19th-century character coastal cottage in picturesque Axmouth village, next to the River Axe. This family-friendly East Devon cottage is just 1 mile from the harbour and fascinating Jurassic coast. Ideally located for exploring the Devon and Dorset coast.