Lydbrook is a village in the Forest of Dean, in the county of Gloucestershire. It lies on the eastern edge of the Wye Valley Area of Outstanding Natural Beauty and includes the districts of Lower Lydbrook, Upper Lydbrook and Central Lydbrook, Joys Green and Worrall Hill. The village is light-heartedly referred to as "three miles long and three yards wide", and at a mile and a half, its main street is said to be the longest of any village in the UK. Lydbrook holiday cottages occupy a dramatic position on the steep side of the Great Hough Brook valley, a tributary of the River Wye. The village has a rich industrial heritage, and the valley was once bustling with collieries, tin plate works and forges. The forest is gradually reclaiming the valley, turning it into a paradise for walking and wildlife-watching, with spectacular views of the surrounding countryside.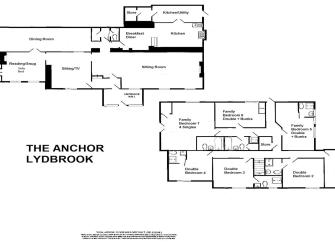 Once a village pub, The Anchor has been tastefully converted to create a large Forest of Dean Holiday Cottage complete with a hot tub and games room. This family-friendly holiday home in Gloucestershire lies in a magical rural location in the Wye Valley. Pets welcome.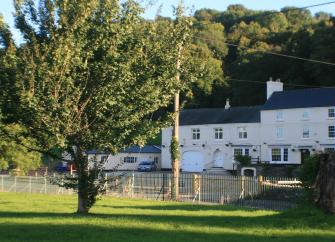 On the banks of the scenic meandering River Wye in the Forest of Dean, River Wye Lodge is a large, accessible holiday cottage sleeping 26 guests. Enjoy days out in the Wye Valley on or off the river, or just relax in a holiday home with a hot tub, games room and children's playground. Pets Welcome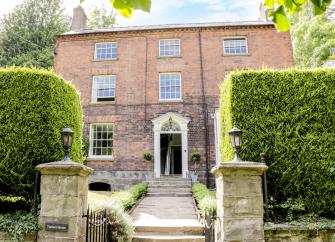 Viaduct House, a large and very well-equipped 8 bedroom, waterside holiday home on the banks of the River Wye in the Forest of Dean, is perfect for holidays involving country walks, cycling and fishing in this gloriously scenic corner of Gloucestershire. Pets welcome!