The beautiful and historic town of Hay-on-Wye sits aside the River Wye at the northern end of the Brecon Beacons on the border between Wales and England. This makes Hay a perfect place to book a holiday let from which to explore the Welsh border country – a land of mountains, idyllic countryside and ancient stone castles.
Hay-on-Wye is perhaps best known as the 'Town of Books'. There are bookshops to be found in just about every town centre street while the Hay Book Festival held in the town every May is by common consent, the best of its kind in the UK.
Aside from the world-famous book festival, the town plays host to a regular programme of festivals and events. Those seeking a pre-Christmas break should book a holiday home for the last weekend in November to enjoy the combined Winter Food Festival and the Hay Festival Winter Weekend.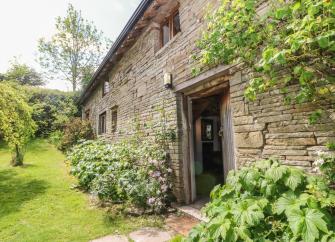 Overlooking the picturesque Wye Valley near the medieval market town of Hay-on-Wye, Herefordshire, along the Wales-England border, Llangain Farmhouse is a centuries-old child-friendly holiday four-bedroom home featuring exposed beams, thick beams, and three wood burning stoves.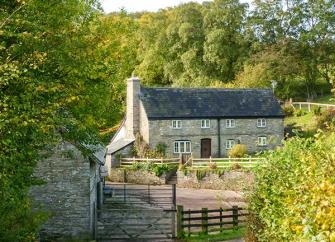 The Birches Holiday cottage nestled beneath the Black Mountains is the perfect rural retreat to enjoy spectacular scenery, Hay-On-Wye literature festival, hill walking, paragliding, horse riding and the Brecon Beacons National Park. Pets welcome.
Lundy Lodge nestles within the north-eastern tip of Brecon Beacons National Park on the Welsh side of the border with Herefordshire. A pet-friendly cottage on the outskirts of Hay-on-Wye, it features vaulted ceilings, exposed beams, underfloor heating and hot tub.